When dining at the 1818 Club you are always in for a treat. All food and beverage is expertly prepared by our exceptional catering partner, Frankie's The Steakhouse. Frankie's is seamlessly adjacent to the common areas and private spaces here at The 1818 Club. During the work week, you can choose to dine in Frankie's lovely dining room or in our Capital Room.
To book a private dining space, please contact our catering manager Joey Sprague, at 678-474-4492 or jsprague@the1818club.org.
The Capital Room is open to members on a first come first serve basis for coffee, lunch, and dinner. Dinner reservations are highly encouraged. On the weekends, The 1818 Club is generally closed. Frankie's, however, is open and welcomes you!
Breakfast
Monday – Friday
7:30 am – 11:00 am
full breakfast menu in main Dining Room
11:00 am – 2:00 pm
served in Dining Room and Capital Room
5:00 – 9:00 pm
all members receive a 10% discount
Capital Room
Tuesday-Friday
4:00pm – 9:00 pm
all members receive a 10% discount
Club Closing Hours
Monday
Tuesday – Friday
Club closed Saturday, Sunday and holidays (except for pre-planned functions or special arena events) *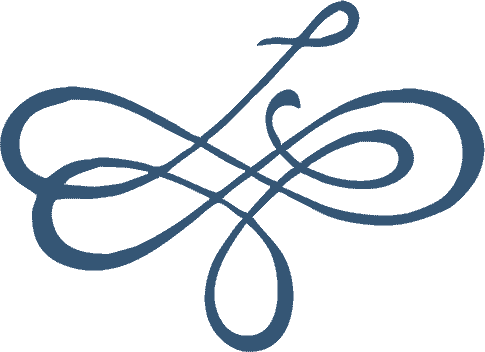 Prime Beef Carpaccio
Shaved Parmigiano-Reggiano, Baby Arugula, Crispy Capers, Garlic Aioli, Flat Bread, White Truffle Oil
Shrimp Cocktail
Remoulade and Cocktail Sauce
Onion Rings
Panko Crusted, Homemade Steak Sauce
Calamari
Sliced Zucchini and Lemon
ADD YOUR CHOICE OF CHICKEN (9), SALMON, SHRIMP, OR STEAK (11)
Lobster Bisque
Lump Lobster, Sherry Crème Fraiche
Soup Du Jour
Chef's Soup Of The Day
Steak & Wedge
Grilled New York Strip, Fresh Baby Iceberg, Heirloom Tomatoes, Maytag Blue Cheese, Crispy Bacon, Garlic Croutons, Hearts of Palm, Blue Cheese Dressing
Caesar Salad
Hearts of Romaine, Garlic Herb Croutons, Shaved Parmigiano-Reggiano, White Anchovy, Caesar Dressing
Chopped Salad
Grilled New York Strip, Fresh Baby Iceberg, Heirloom Tomatoes, Maytag Blue Cheese, Crispy Bacon, Garlic Croutons, Hearts of Palm, Blue Cheese Dressing
Gwinnett Salad
Mixed green, Benton's Bacon, Boiled Egg, Avocado, Tomatoes With Red Wine Vinaigrette
Tuna Thai Salad
Sesame crusted Ahi Tuna, Cilantro-Ginger Vinaigrette, Asian Noodles, Mango, Avocado
1818 Chicken Salad
1818 Chicken Salad, Fresh Seasonal Fruit, Toasted Banana Nut Bread (Contains Nuts)
Chicken Parmigiana
Mozzarella cheese, marinara sauce over Linguine pasta
Blackened Scottish Salmon
Whipped Potatoes, Grilled Asparagus, Tropical Fruit Salsa, Chile Beurre Blanc Sauce
Chicken Francese
Sautéed Spinach, Creamy Mashed Potatoes, capers lemon butter sauce
Frankie's Chilean Sea Bass
Herb Crusted, Grilled Asparagus, Whipped Potatoes, Caper Beurre Blanc Sauce
Veal Ricotta Meatballs
Campanelle pasta, Marinara Sauce, Goat Cheese, Grana Padano parmesan
Fish & Chips
Flash fried cod fish, malt vinegar, slaw, Tartar sauce and hand cut potato fries
Center Cut Filet – 8oz
Tenderloin
Double Cut – 12oz
Tenderloin
Bone Filet – 16oz
Tenderloin
1818 Club Burger
BLT, Tillamook Cheddar Cheese, Fries
BBQ Burger
Grilled red onion, yellow cheddar cheese, BLT
Crab Cake Sandwich
Vidalia bun, Arugula, tomatoes, capers remoulade, homemade potato chips
Grilled Chicken Sandwich
Pesto Aioli, Tomato, Baby Spinach, Red Onion, Fries
1818 Club Sandwich
Oven Roasted Turkey, Ham, Applewood Smoked Bacon, Cheddar, Swiss Cheeses, Lettuce, Tomato, Dijonnaise, Fries
Chicken Salad Croissant
1818 Chicken salad on a soft croissant roll and homemade potato chips
Steamed Broccoli, Lemon Olive Oil Emulsion
Brussels Sprouts & Cauliflower
Frankie's Charred Serrano Peppers
Truffle Parmigiano-Reggiano Fries
Baked Clams Oreganata
Pesto Crumbs, White Wine Sauce
Jumbo Grilled Shrimp
Tropical Salsa, Lemon Butter Sauce
Crab Avocado
Avocado Mousse, Jumbo Lump Crab
Smoked Bacon
Thick Cut, Romesco Sauce, Fig Jam
1818 Grilled Cheese Sandwich
Lobster Mac & Cheese
Meat Balls
Mini Meatballs in Marinara
Roasted Artichokes
Slivers Garlic, Lemon, Capers, Feta Cheese
*STEAK, EGGS, AND FISH MAY BE SERVED RAW OR UNDERCOOKED; CONSUMING RAW OR UNDERCOOKED
MEATS, POULTRY, SEAFOOD, SHELLFISH, OR EGGS MAY INCREASE YOUR RISK OF FOODBORNE ILLNESS.